Pivaris BioScience GmbH is a privately held Research & Development company focused on the development of novel peptides to treat viral infections.
Mission
Discovery and development of novel anti-infective agents.
Research and Development
Viral infections are a global burden with only a limited number of antiviral agents available. Due to increasing resistance formation, there is a continuous need for additional therapeutic options.
A novel, broad-acting antiviral peptide targeting double-stranded DNA viruses such as herpes simplex virus, cytomegalovirus, vaccinia virus, polyomavirus and adenoviruses has been identified. This first-in-class inhibitor is under evaluation for its use in the treatment of infections caused by double-stranded DNA viruses. The proprietary lead candidate of Pivaris BioScience GmbH is also being evaluated on various other virus models, including RNA viruses.


Partners & Funding

Scientific Partners
Institute of Virology, Universitätsklinikum Freiburg, Germany
Institute of Virology, Universitätsklinikum Essen, Germany
Department of Biotechnology, University of Natural Resources and Life Sciences, Vienna, Austria
Medical University of Graz, Austria
Funding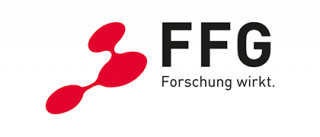 Funded by Austrian Research Promoting Agency (FFG) and PreSeed of BMDW resp., BMVIT, handled by aws